Meet the Arimaw Family:
---
Our staff has been with the company for anywhere from two to 15 years so we are able to confidently say that you are getting first rate Teachers, Actors, and Facilitators.
Here is a small breakdown of who we are:
---
Michael A. Wullfhart began his theatrical career performing mime and magic on some of the most famous streets in the world. He has worked as an actor, director, producer and teacher. Born and raised in Johannesburg, South Africa, he made his American debut thirty years ago in "Jukebox-Music to Live By" with Danny Glover. Since then he has performed with numerous regional theatres. Michael has served as artistic director for the Columbia Actors' Repertory, The IMPROV Comedy Clubs, Wonderama and the Mystery Cafe. Michael resides in San Diego, he serves as resident performer/director for the World Famous San Diego Zoo and Safari Park.
San Diego Festival Director: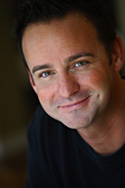 Randall Dodge started off his performing career as Diesel in West Side Story at the age of 17 at Fountain Valley High School. He received his Associate's Degree from The American Academy of Dramatic Arts in New York City.
He has taught, directed and performed throughout the country, most notably in Chicago IL, New York City, Washington D.C., Dallas TX, Raleigh NC, Tulsa Ok, and San Diego CA.
When not performing he can be found either in the garage working on his vintage Vespa, or spending quality time with his wife, daughter, and son.
Randall is a proud member of Actors' Equity Association, the professional union for stage actors.
San Diego Camp Director: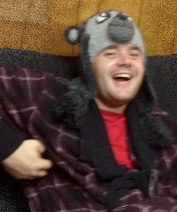 Harrison Hirsch is a recent graduate from SDSU in Economics.  He has worked for Arimaw since he was 14.  He started as the Frog, Jamomo, in the Dr. Zoolittle Show at the San Diego Zoo.  He graduated to a Dinosaur and then a Tiger.  He has taught Arimaw Camps for five years and now he runs it all.
Orange County Director: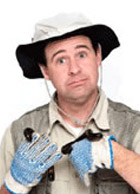 David Herbelin After obtaining a degree at the UCI School of Drama, David returned to a career at the Improv Comedy Clubs  Second City Los Angeles.  David was the general manager, writer, and director of the Imagination Machine and Gourmet Detective.  Founding Edutainment Arts, David has created a diversified entertainment production company.
San Francisco Director: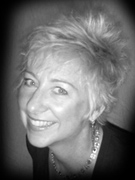 With the advent of the new millennium, Ellyn Hae decided to expand her highly successful recycling career and become an actor. Ellyn joined up with Arimaw Productions early on as a jilted bride, french chef and other outrageous roles, conjured up by Michael Wulffhart for various organizations. Since then, she has created shows for Arimaw Productions, directed theater in schools, and developed performance based environmental science classes. Favorite traditional theater credits include Sound of Music(Frau Schmidt/Nun at the Lawrence Welk Resort), Wizard of Oz (Glinda/Auntie Em at Kit Carson Park), ensemble acting with the Mystery Café and San Diego Actor's Theater, and playing Edith Piaf in a two person show at the wacky Theatrx theater in Escondido. Now she spends her part of the year touring the country with her partner John Berthe as a two-person bubble show, The Bubble Show. The remainder of their time is spent in Mexico gardening, or consulting on various projects to increase recycling.
Phoenix Director: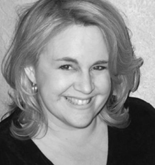 Lori Vander Maten is an award-winning playwright, director and actor who earned both her BA in Theatre and her MFA in Playwriting.  Recent directing projects include: Herberger Lunchtime Theatre,  Fountain Hills Community Theatre, Spotlight Youth Theatre, 2012),  Desert Foothills Theatre.  She was the recipient of – 2 Zoni nominations and an Annie Award.   Favorite acting roles include:  Mrs. Paroo in The Music Man, Mae Peterson in Bye, Bye Birdie, Rose in God's Favorite, Meg in Brigadoon, Anne in All My Sons, Elaine in Arsenic and Old Lace, Mrs. Beaver inNarnia, Amy in The Contender, and Mopsa in A Winter's Tale.  She has studied acting at UCLA, The University of Arizona and the Arizona Theatre Company.  Since moving to Phoenix in 1999, Lori has taught at Southwestern College, Scottsdale Community College, Paradise Valley Community College, Scottsdale Christian Academy and The Arizona School of Classical Ballet.